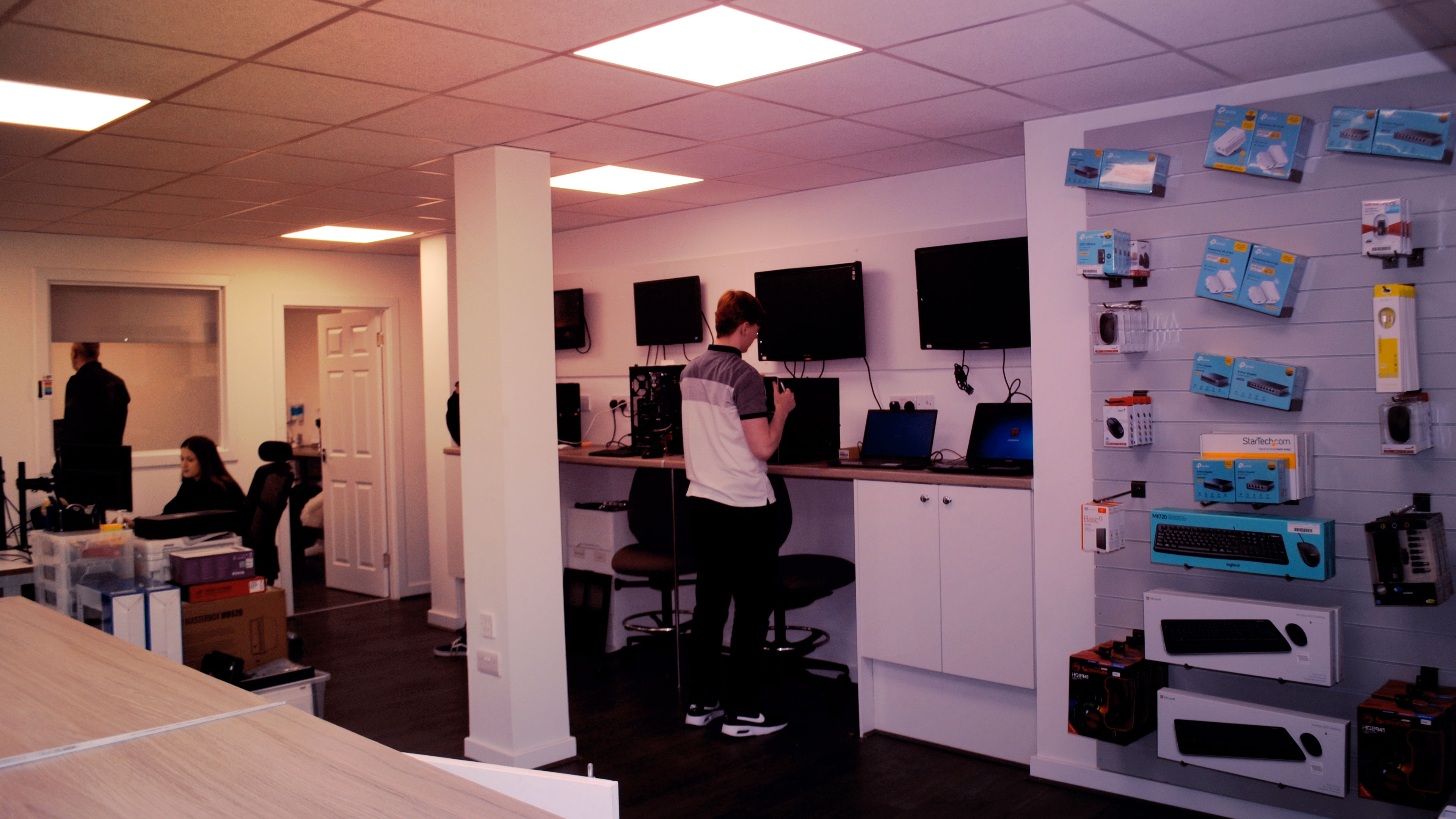 Microsoft Office 365
As a Microsoft Silver Cloud Partner, Sabre Systems can offer all of Microsoft Office 365 Services including Hosted Exchange, Teams, SharePoint, OneDrive for Business, etc. Contact us to discuss the options available to you.
---
Backup and Disaster Recovery
Keep your data safe with our cloud and onsite backup service, powered by Acronis, our backup partner. Sabre Systems can also assist with many disaster recovery scenarios and data recovery, from a faulty USB drive to a failed hard drive.
---
IT Infrastructure and Consultancy
From design to restructuring your current infrastructure, Sabre Systems can assist with your projects.
---
Cyber Essentials
Cyber Essentials is a simple but effective, Government backed scheme that will help you to protect your organisation, whatever its size, against a whole range of the most common cyber-attacks.
Cyber-attacks come in many shapes and sizes, but the vast majority are very basic in nature, carried out by relatively unskilled individuals. They're the digital equivalent of a thief trying your front door to see if it's unlocked. Our advice is designed to prevent these attacks.
As a Cyber Essentials partner, we can carry out the necessary work to help you achieve this accreditation.
---
Office relocations and set up
Moving Office or setting from scratch? Sabre Systems has you covered with provision of broadband, VOIP and landline services. We can run CAT5/6 cabling and arrange to connect your buildings by fibre. We can supply centralised and cloud-controlled Wi-Fi solutions where this is preferred.
---
Cyber security
Sabre Systems has been delivering ESET solutions for over 20 years. Contact us about their managed antivirus/security products and two-factor authentication systems. We are also WatchGuard partners and can supply & configure all products from this supplier as well as others.
---
Virtualisation
Did you know that you can save money by virtualising your servers? You can reduce your capital outlay by minimising the number of physical servers. Sabre Systems can review your setup and help you virtualise your servers, either on-premise or in the safety of Microsoft's cloud-based Azure infrastructure.
---
Hardware and Software supplies
Sabre Systems can supply you with Laptops, Desktop PCs, Servers and any associated peripherals and software you might need – often the next working day. Please contact us when you have any requirements.
---
Sabre Systems: helping small & medium businesses control their costs and getting the best from their IT.
The staff at Sabre Systems are polite are genuinely interested; friendly, and approachable. The team always call back when promised, which is a fundamental service that a lot of companies offer but do not fulfil.
Our staff are never made to feel at fault and the response from the Sabre Support Team is never a negative one, but one of reassurance and positive feedback - and always ask "if there's anything more they can do to help"
Recycling Company
We have trusted Sabre Systems to deliver a managed IT support service for over 10 years.
Their engineers speed of response to our IT issues is excellent and they have always provided us with great customer service.
Construction Supplier
The team at Sabre Systems recently upgraded our server and managed to keep the disruption to our staff to a minimum. They have been a great help to us as our company has grown over the years and we would happily recommend Sabre Systems to businesses that need a reliable IT support provider.
Housing Association
Sabre Systems have been our IT support provider for over 15 years and have been invaluable in helping us navigate a cost-effective path when upgrading our hardware and software as technologies have evolved. All our staff trust the friendly team of engineers at Sabre Systems to resolve IT issues as they arise ensuring that we have never lost a day's business.
Physiotherapy Company
Sabre Systems have managed our IT needs for many years. Both with inhouse server/workstations setups and product choice to moving ourselves to a hybrid setup during the pandemic and finally to a SharePoint environment for our entire organization. They always provide us with options in plain English which allows us to choose the best path forward both finically and technically.
Charity