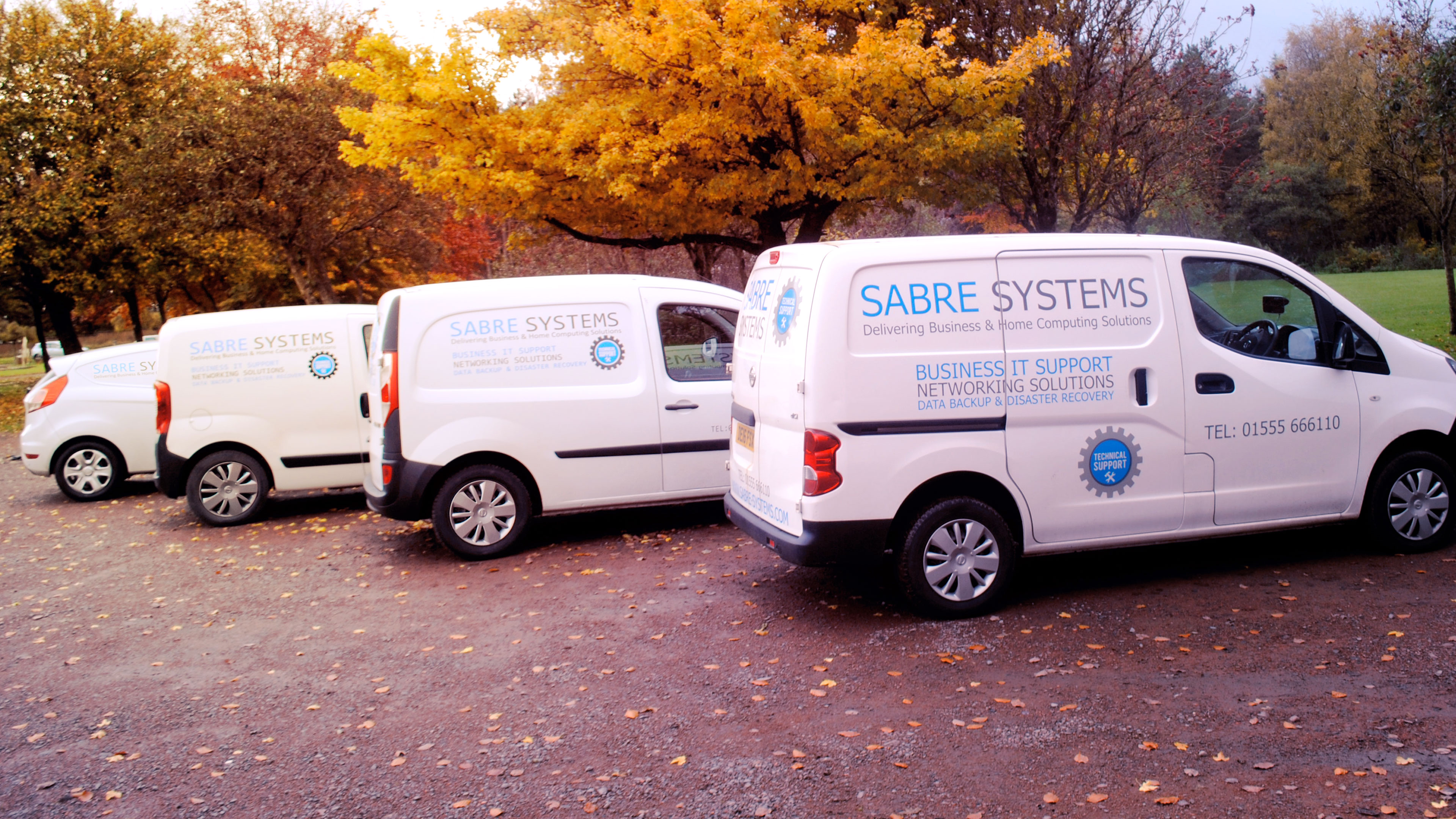 Computer Repairs
We repair PCs, Laptops and Macs with hardware and software faults.
Do you have a virus, a cracked laptop screen or a failing hard drive? Any other computer problems?
Sabre Systems can help with a friendly, timely and affordable service.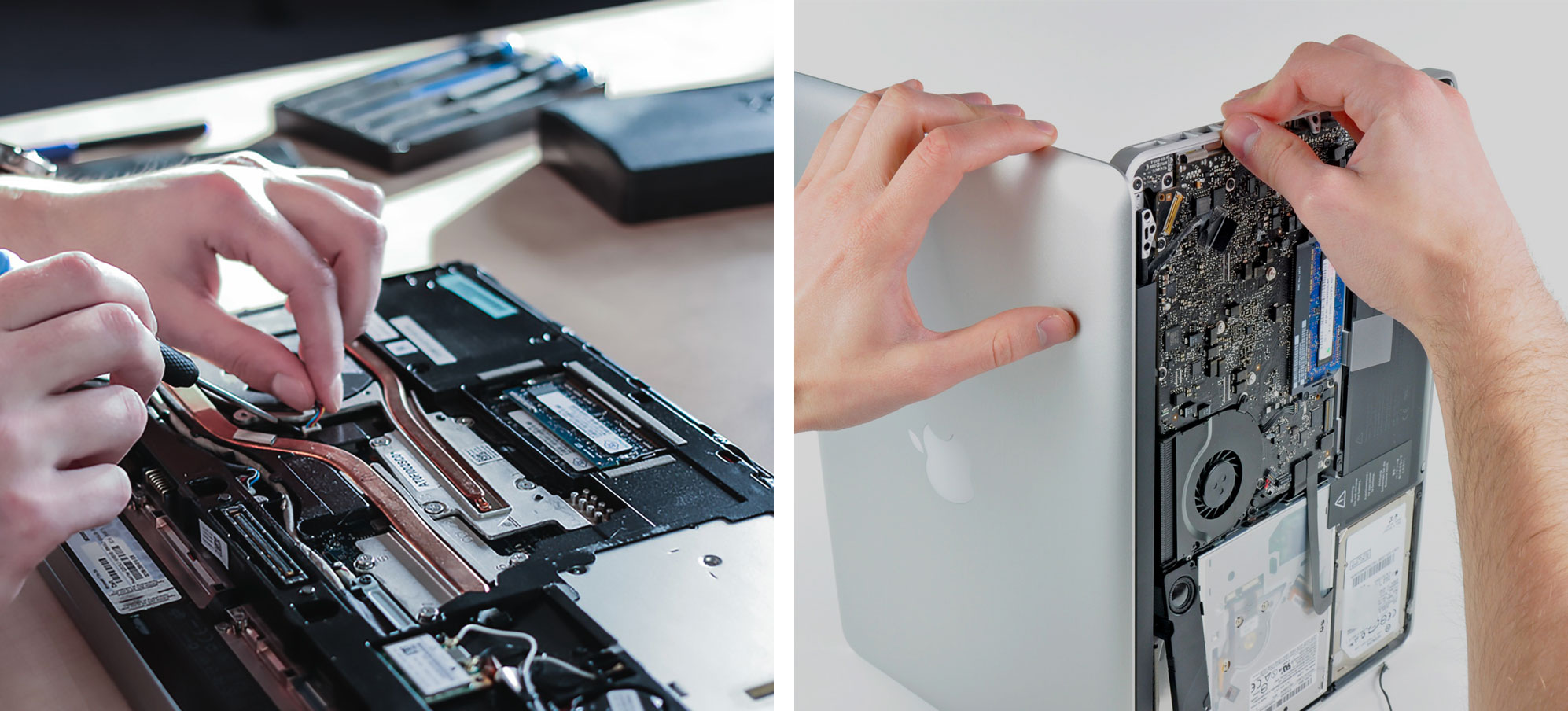 ---

At our Workshop
We're seeing more and more laptops in for repair nowadays – broken screens, faulty power supplies and damaged hard drives being the most common faults. Of course, your desktop PC is just as vulnerable. We have decades of experience of fixing PCs and laptops here at Sabre Systems.
Whether you have a broken laptop screen, a PC running slow or have been unfortunate enough to pick up a computer virus, we're here to help you.
We always advise customers of costs before starting work, so there won't be any shocks when it comes to paying the bill.
Typical Workshop Services that we offer are:
• Virus removal and protection
• Health Check
• Malware Removal
• PC and laptop hardware repairs
• Priority Repair Service
• Computer Collection and Drop off


---

Home Services
You can arrange for a Sabre Systems Engineer to visit your home or office for the quickest solution to computer or network problems. Some problems can only be addressed on site (e.g. setting up broadband connections) while sometimes it will be cheaper for us to bring the computer back to our workshop for repair. Please contact us for prices.
Typical Onsite services include:
• Onsite setup
• Network Cabling
• Wi-Fi Set up
• Broadband configuration
• Collect and return


---

Sales
We don't just do repairs, we sell new Pc's, Laptops and a whole range of Software, Hardware and accessories, including Inks and Paper.
Although we don't carry a large amount of stock, we can usually source most items for the next day.


---

Upgrades
Whether you're upgrading the hard drive to an SSD or the whole PC we can help you in our workshop. We can recommend, supply and fit hardware upgrades to suit your needs and budget.
Sometimes the computer may be so poorly it may need a Windows reinstallation or hardware replacement. After diagnosing the fault we will make an honest recommendation. Sometimes this might be for the machine to be replaced if it is not economical to repair.
If it's time to replace your PC we can transfer your data, email and settings between most PCs. We will assist you in reinstalling any software you may have (Microsoft Office is a popular one).


---

Data Back Up & Recovery
We have processes in place to protect customers' data but cannot be responsible for it.
Data stored on hard drives depends on moving parts. If these fail then data recovery is expensive. We always recommend that YOU backup your data regularly when your machine is running.
Should the unthinkable happen though, we offer a comprehensive data recovery service when you need it.


---

Remote Support
Our engineers can login remotely to your machine and often solve your problems without the need to bring your PC or laptop into us.
As long as you have an internet connection we can often sort the following issues:
• Software Installation
• Email Account issues,
• System Settings changes
• Printer setup
• Antivirus Installation
Our team will advise when you call us for help as to whether we can solve the problem remotely or if it is necessary to bring it into the workshop.


---
Thanks so much great service great people great value very quick and great communication all in all excellent!
Eileen M
Fabulous speedy service from a great local business. Repaired a smashed laptop very quickly so there was no loss of service to my business. All done with a smile and a quality job.
Heather S
Really helpful guys, sorted my data loss issue and performed a good clean-up on my very slow PC.
John B