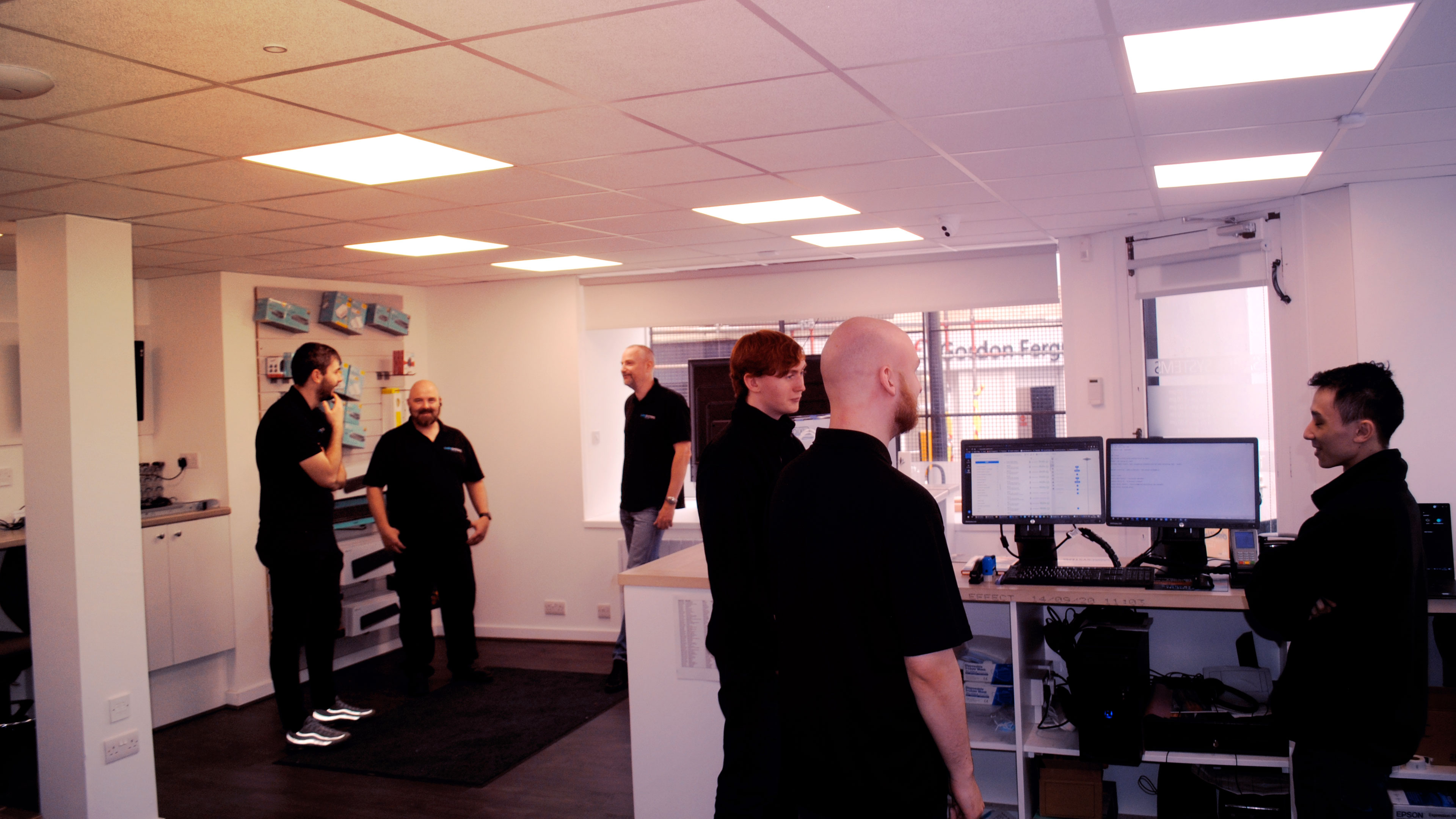 Why Choose Us?
Since 1994 Sabre Systems has been helping small, medium, and emerging businesses control their costs and at the same time maximizing the value from their IT systems.
Our focus is on maximizing uptime and user productivity by actively managing our client's networks and systems, preventing problems before they occur rather than fixing them after they have happened.
At Sabre we are constantly investigating & evaluating new solutions to increase efficiency within your business.
We are confident that our current industry partnerships ensure that we are supplying all our clients with the best solutions available to help them grow their business.
---
Our Background
Here at Sabre we have over 25 years of experience in providing IT support and Services to Small and Medium Businesses throughout Scotland.
Our Microsoft Certified Engineers utilise their technology expertise to ensure we offer the best service and solutions to suit each individual customer.
The staff at Sabre Systems are polite are genuinely interested; friendly, and approachable. The team always call back when promised, which is a fundamental service that a lot of companies offer but do not fulfil.
Our staff are never made to feel at fault and the response from the Sabre Support Team is never a negative one, but one of reassurance and positive feedback - and always ask "if there's anything more they can do to help"
Recycling Company
We have trusted Sabre Systems to deliver a managed IT support service for over 10 years.
Their engineers speed of response to our IT issues is excellent and they have always provided us with great customer service.
Construction Supplier
The team at Sabre Systems recently upgraded our server and managed to keep the disruption to our staff to a minimum. They have been a great help to us as our company has grown over the years and we would happily recommend Sabre Systems to businesses that need a reliable IT support provider.
Housing Association
Sabre Systems have been our IT support provider for over 15 years and have been invaluable in helping us navigate a cost-effective path when upgrading our hardware and software as technologies have evolved. All our staff trust the friendly team of engineers at Sabre Systems to resolve IT issues as they arise ensuring that we have never lost a day's business.
Physiotherapy Company
Sabre Systems have managed our IT needs for many years. Both with inhouse server/workstations setups and product choice to moving ourselves to a hybrid setup during the pandemic and finally to a SharePoint environment for our entire organization. They always provide us with options in plain English which allows us to choose the best path forward both finically and technically.
Charity